CONSCIOUSLY Designed in California
" M.I.L.A. mastered the philosophy of timeless elegance and future-forward fashion leading destination for style, culture and community. "
DESIGNED IN LOS ANGELES, CA
Shop our looks
LIMITED STOCK
Elle - USA Today - The L.A. Times - British Vogue - CNN - Cosmopolitan - Eurowoman - Financial Times - Vogue Times - WWD - Business of Fashion - Elle - Les Echos - The Sunday Times - British Vogue - Eurowoman - Financial Times - The New York Times - WWD - Business of Fashion - Elle - Les Echos - The Sunday Times - British Vogue - Eurowoman - Financial Times - The New York Times - WWD - Business of Fashion - WWD - Business of Fashion
JElle - Les Echos - The Sunday Times - British Vogue - Eurowoman - Financial Times - The New York Times - WWD - Business of Fashion - Elle - Les Echos - The Sunday Times - British Vogue - Eurowoman - Financial Times - The New York Times - WWD - Business of Fashion - Elle - Les Echos - The Sunday Times - British Vogue - Eurowoman - Financial Times - The New York Times - WWD - Business of Fashion - WWD - Business of Fashion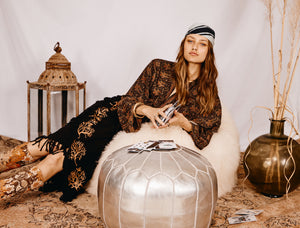 SUSTAINABILITY FIRST
Ethically Sourced Leather

Petra Berg - CEO & Head of Design: "At MILA, we care about ethical sourcing and we make sure the procedure by which our products are made are obtained in a sustainable and responsible way. Ethically sourced leather is a natural leather that comes from cows who are not raised specifically for their hides. The premium hides we use for your products are sourced from well-bred and domesticated animals. Their hides are only used after their proper life cycle has ended naturally. If they were not well taken care of they would never produce such high-quality hides. Please be assured that these animals belong to the Hindus who themselves, hand over these animals for further use after their life cycle has ended."
Ethical Manufacturing
Grown with care by US farmers.
read more
Luxury Artisans
Inspired by the City of Angels.
M.I.L.A. stands for quality, creativity and an optimistic, yet confident personality. Crafted by experienced Artisans, M.I.L.A. designs offer functional luxury. 100 % happiness guarantee.
Discover THE collection